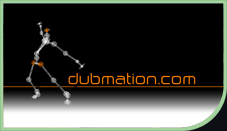 Animation production and processing services
Dubmation was formed towards the end of 2008 to cope with the growing demand for low budget, fast turn-around motion capture data processing services. Dubmation are based in SE Asia, and so are in a position to offer highly competitive rates for 3d character animation production and data processing.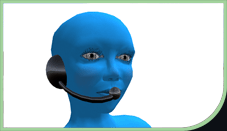 Dubbot: Virtual World customer care system
Customer support can be extremely time consuming for digital content creators. In order to address this, a customer care system comprising an interactive 'bot' in Second Life, support ticket system and information website was designed and developed. Interoperable system components implemented using C#, LSL and PHP/MYSQL.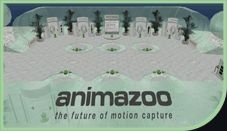 Moving Animazoo into Second Life
Complete design, build and management service setting up Animazoo presence in Second Life. Developed animation production pipeline to produce high quality animations for sale to Second Life residents. Implemented PHP/MySQL backend to monitor Second Life sales.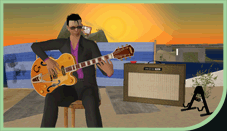 Richard Hawley live performance animations
Collaboratative project with University of Central Lancashire and Corporation Pop to produce custom animation set for Richard Hawley to use in his Second Life debut.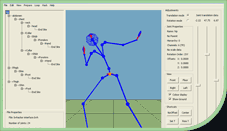 Animating for Second Life: bvhacker
I initially wrote bvhacker as a tool for converting bvh files to be Second Life compatible. Since then I've increasingly used it as a finishing tool, adding functionality as I go. bvhacker has now evolved into a tool ideal for adding the final details to animations before they are uploaded to Second Life.